Update #1: How I Found My Perfect Amazon Niche
This has been an insane week. If you haven't already, make sure to check out my video to fill you in on a couple things before you read this post.
When I first started looking for suppliers last month, I was overwhelmed. It felt like a firehose of potential products, and everyone on the internet seemed to have an opinion on what the million dollar niche was. Did I want to sell womens shoes? Books? Dog treats?
...... I had no idea where to start ......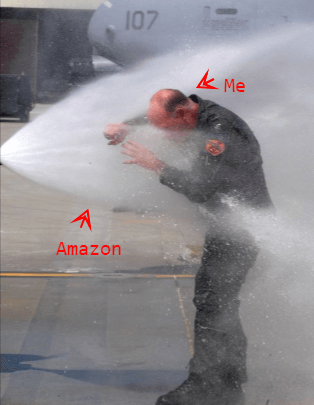 The sheer amount of wholesalers I wanted to contact was exhausting. I knew how to start (I had invested hundreds of hours in wholesale research at this point), but not where to start.
As I struggled to focus in on exactly what I wanted to sell, I had a streak of insight.
Here's how I finally found my perfect Amazon niche this week.
Most sellers find suppliers first, and then sell whatever items the supplier has available that are profitable, without regard to the specific niche. I understand the value of this business model, but I decided to go about the process a little differently, at least at first.
Choose a Broad Category
The first thing I did was find a broad category that met a few basic parameters. I've mentioned these before:
Generally light-weight products
Low competition (limited amount of very popular listings)
Gap potential (room for new listings)
Using these parameters I eliminated a number of major Amazon categories. Not only did I decide to avoid obvious Amazon categories (major appliances, electronics, luggage) but I also decided to eliminate a few things that might surprise you, like toys and garden products.

Before you yell at me with your keyboard, let me explain.
Yes, I know everyone and their dog sells toys. This is precisely why I'm avoiding them (for now). Toys generally have more sellers on average, are heavier/larger than other categories (think office products) and are more likely to have a price fluctuations. The first round of products I pick for this journey have to be as low-risk as possible.
Also, keep in mind this doesn't mean that I've ruled out these product categories forever. If I find an amazing baby toy or pair of garden shears with a solid sales rank and profit margin somewhere in my journey, you better believe that I'll buy those products. I'm just trying to hone in on what I want to focus on right now.
Use Deep Research Methods
The next step I took was to find relevant sub-categories.
Let me give you an example.
Let's say I decide office products is a good category. This niche has lots of small items, low-cost items that customers need to replenish over and over (which creates a steady, predictable sales rhythm).I browse Amazon for the sub-categories within the main category, and I narrow my search down as specifically as possible.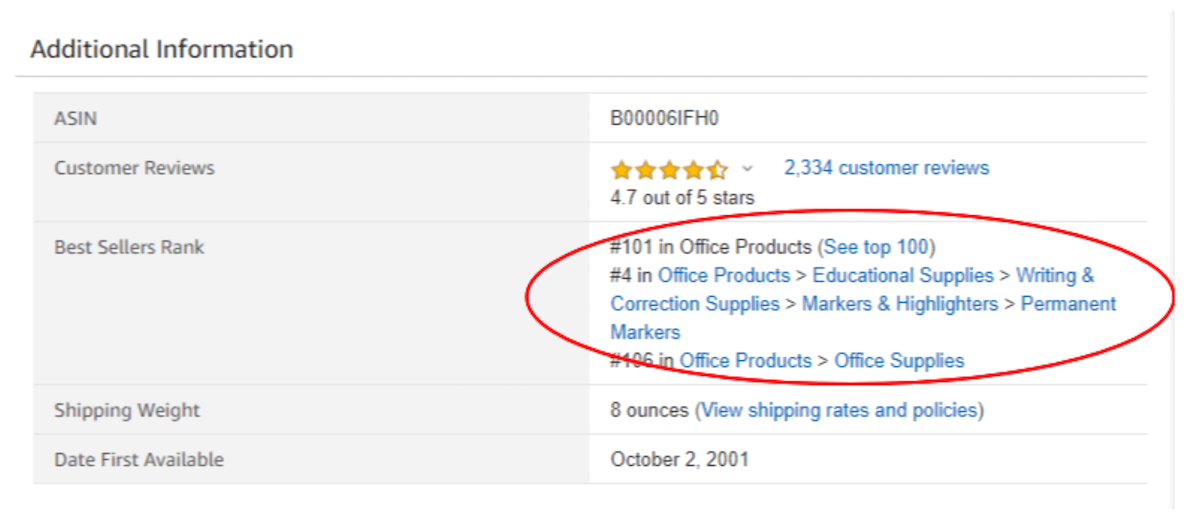 You can see what sub-categories an item is listed in by scrolling to the bottom of a product page and looking for this box. In this case, "Permanent Markers" is 4 subcategories deep, which is very specific.
Once I find a sub category I want to dig into, I use SupplySpy's Popular Products tool to look up the high-volume items within that sub-niche.
Turns out, permanent markers sell REALLY well. There are more than 200 popular listings. Most of them are huge brands (like Sharpie) that have at least 15 sellers. Also, you can see the net profit on multiple listings is negative -- this means I would be losing money each time I sold a product. I could dig into this sub-niche a little more, but a quick browse tells me what I need to know; this sub-category has too much competition, too little profit potential, and no room for new listings or bundles.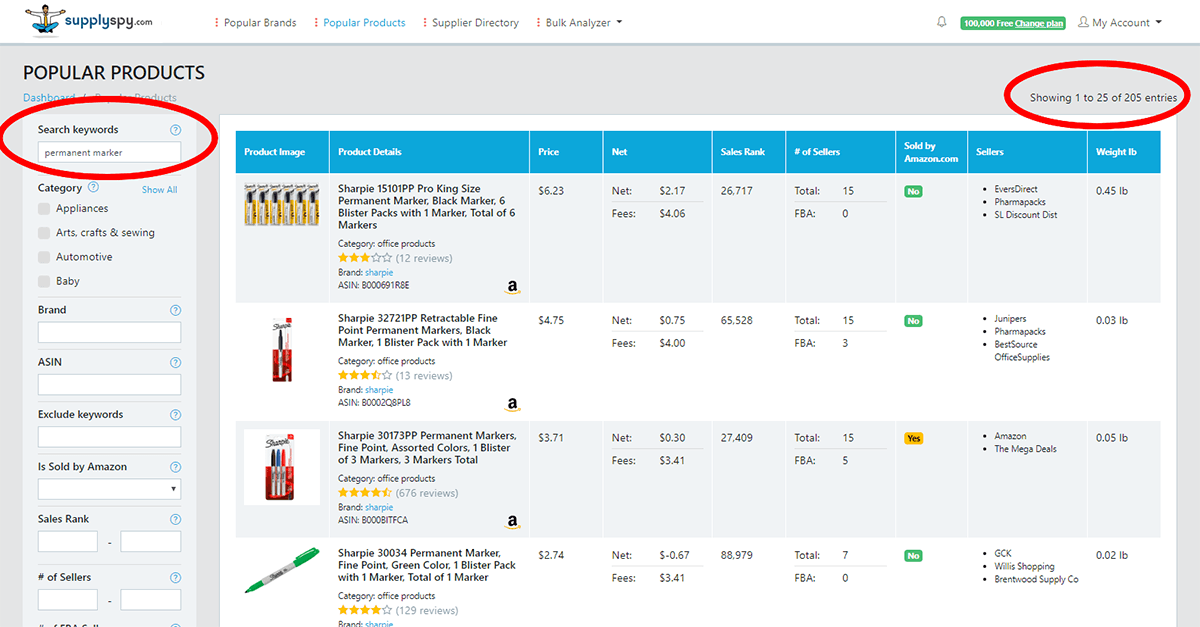 Exploit Every Opportunity
Now, back to my story.
This week, I went through sub-niches one by one to find ones that had potential. I found one particular niche where there were a solid number well-ranked products with only a few sellers. Within a single sub-category, I found more than 20 products that already had established listings. SupplySpy provided me the contact info for almost all of the distributors of these products.
There was also room within this niche to create my own listings and bundles. Theoretically, I can make a smart assumption that if customers are buying blue polka dot paper straws (that already have a listing) they may also want pink polka dot paper straws (that don't have a listing).
This is a what I like to call a "product gap" -- there is already demand for a certain item, all I have to do is find a supplier that meets the need.
One last note -- There are millions of products on Amazon and it's easy to get distracted. When I do research using the sub-niche method, I find that one product leads to another...then another...then another. This is great, except when I never get back to the initial product I was researching. One way I've helped myself with this is simply keeping a notebook by my side while researching -- if something catches my eye that has potential, I jot it down in my "to research" notebook and revisit it later. I also upload these products into SupplySpys Profit Calculator to get a quick look at profitability and rank over time.
Now that I've found my niche, I want to hear about yours. What does your research method look like?
Thanks for following my 5K journey. Make sure to subscribe to my Youtube channel and weekly emails. Questions? Comments? Suggestions? Leave them below.
-- Allee