If you're reading this then you are most likely familiar with the Amazon seller tools we offer here at SupplySpy.com. Furthermore, you probably know how these tools increase your business efficiencies and allow your company to make more informed decisions. This is all great, but it gets even better! The entire SupplySpy team is fully committed to enhancing our tools each and every week.
We have established a process that will facilitate this growth and we will keep you updated with all that we are working on. We will release this information in our weekly newsletter. Each release will provide information regarding any bugs we fixed, database work (things like the number of products tracked and suppliers within our directory), along with any enhancements to the tools.
See what we have been working on below and be sure to leave us any suggestions you have.
Tool Enhancements:
Sell Price field is now editable within the Bulk Analyzer tool. This allows users to edit the price for each product specific to their needs and calculate ROI and profits accordingly.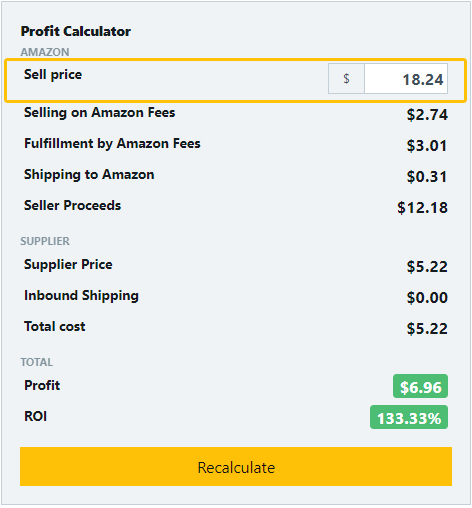 In the Amazon Product information section of the Bulk Analyzer tool, users can now modify the Package Quantity field when package quantities are inaccurate. This will multiply supplier price for accurate calculations.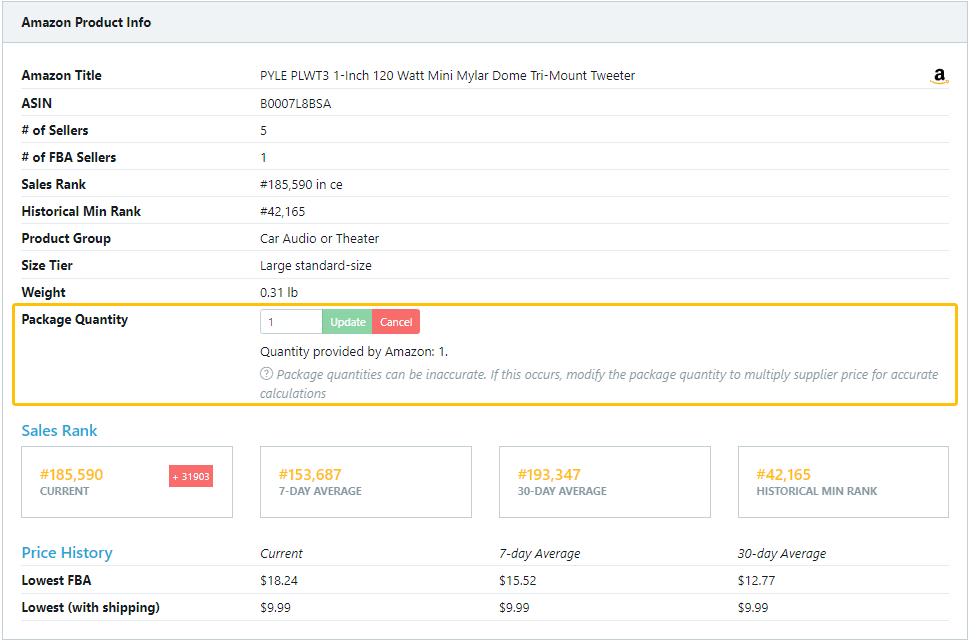 Package Quantity is now an editable field within the Bulk Analyzer tool in the Supplier Product Information section. If supplier package contains multiple quantities, this will allow manual modification to divide supplier price for accurate calculations.

Fixed Bugs:
Issues with files processing after upload.
Inaccurate Profit/ROI calculations (in some cases).
The Bulk Analyzer supplier list lagging when attempting to load the page if there are multiple suppliers with a large number of UPC's & ASIN's.
Bulk Analyzer / Metrics Charts issues. Two graphs are now synchronized. The user can visually see price and number of sellers changes for the same date.
Database enhancements:
The number of tracked ASINS's increased from 1.2 million to 2.2 million