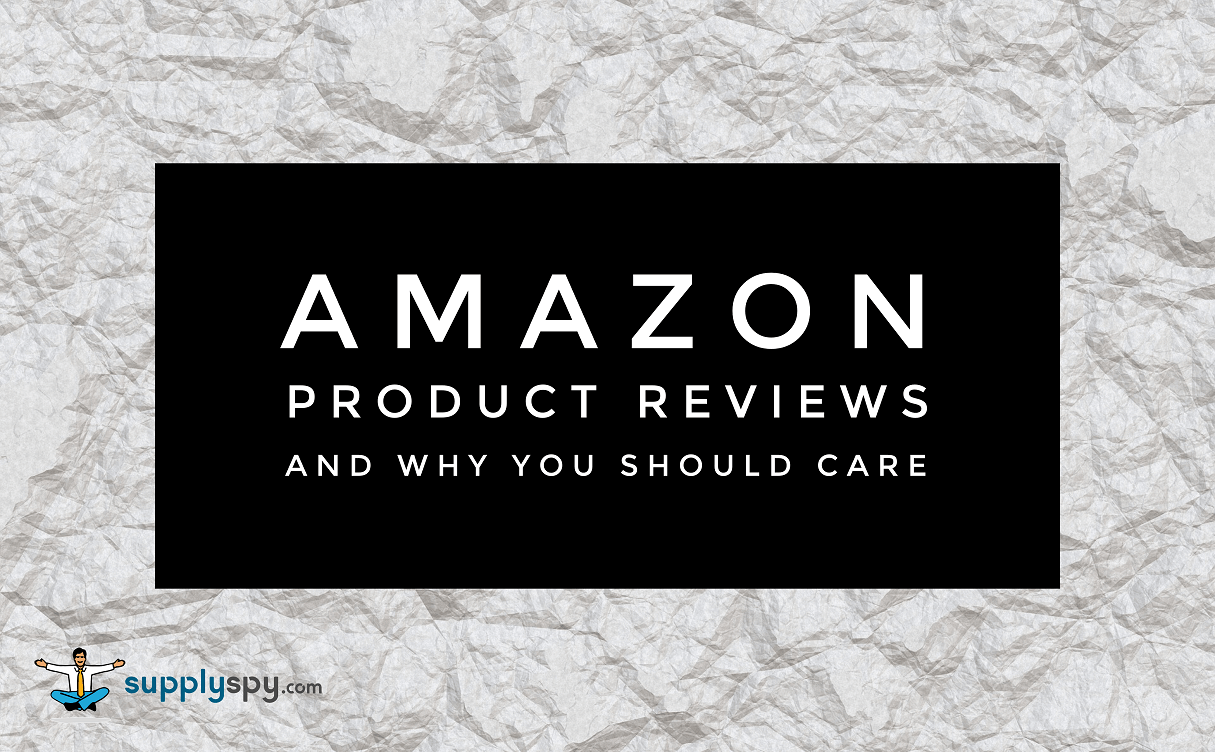 As an Amazon Seller you should be keenly aware that product reviews and ratings from your customers (people who bought your product on Amazon) are extremely important to the success of your business on the Amazon platform.
After all, when was the last time you bought something on Amazon with a 1 star review? Step into the customer's shoes for a moment. When you are shopping on Amazon, how do you differentiate between 3 products that look similar but are from different sellers? Well, number of reviews and overall star rating are 2 crucial components of the customer experience.
Now this may all sound obvious, but getting good reviews let alone getting reviews at all, can be extremely difficult. There are several ways to go about getting reviews and a couple things to avoid which I will detail here.
Ask nicely via email post sale
In the most basic form, to get reviews of your products from your customers on Amazon you just need to ask them nicely! Sounds easy but is actually harder than it seems. If you have a high ticket item and low volume of sales, you can actually just email each customer (through Seller Central) after the purchase and ask them how they like the product and if they would not mind leaving a review.
Whatever you do, don't ask for a 5 star review! Amazon will punish you for this as it is against their terms to ask for a positive review, let alone a 5 star review.
Include an insert into your packaging
This one is a little bit of a gray area, but it's innocent nonetheless. If you are in control of the products you manufacture and you can add your own insert into the packaging, add something that asks the customer to leave a review on Amazon. Again you can't ask for a positive review or a 5 star review, but you can have an insert that says something like "We always appreciate reviews and feedback, please review your purchase on Amazon.com".
Use an automated service for follow up emails
Now, if you sell a high volume low margin product, sending out personal emails via the Seller Central messaging platform is really unrealistic. In this case you want to use an automated service that is connected to Amazon via API and can send out triggered emails on your behalf, while you sleep! These systems are really simple to use, you just set up your trigger points, write the emails and these systems will send out emails to your customers for each trigger point. Order Status, Package Delivered, Follow up, How do you like the product, Let us know if you have any issues etc, and ultimately Please leave us a review. One company that offers this type of service is bqool. They offer an easy 30 day free trial to check out the service.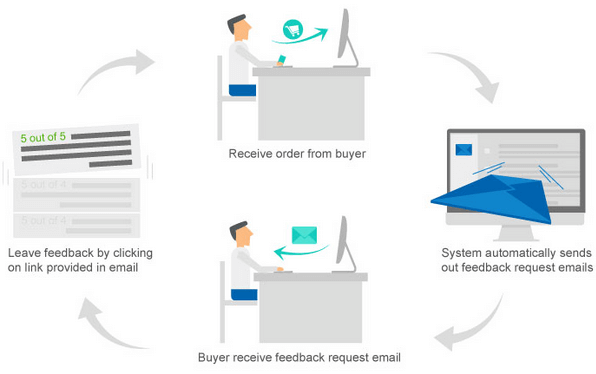 Don't ask for positive reviews
While it may seem like the only thing you want to do after the sale, do NOT ask for a positive or 5 star review. This is against the Seller Central TOS. They can and will ban your seller central privileges.
Don't ask customers to take down negative reviews
If you do receive a negative review from a customer, do not contact them and ask them to take it down. If you think they are wrong or misinformed, you can actually reply as the seller to the review directly on your listing on Amazon. Amazon actually encourages this. This also allows other potential customers to see that you are a proactive seller, that you care and that this one customer that left a bad review, might just not be playing with a full deck.☺
Seriously though, if someone does leave a negative review and its legitimate, just own up to it, apologize and ask them to contact you directly through Amazon for a replacement.
Getting reviews, let alone GOOD reviews on Amazon can be difficult, but with a little effort and the help of a 3rd party services like bqool you can be on your way to ratings and review success!
Good luck and keep selling!